The kitchen and the bathroom are two of the most important places in any house. Remodeling your bathroom or kitchen can have immense benefits for you. When it comes to remodeling the bathroom, even a tiny upgrade can be pretty beneficial.
Here are 5 benefits of remodeling your bathroom.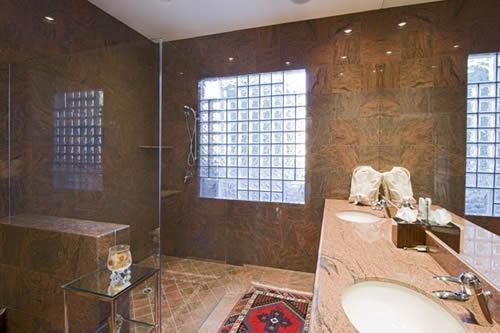 1. Increases the Value of Your Home
The first and most important benefit of remodeling your bathroom is that it increases the value of your home. Whenever a buyer is considering buying your home, they mostly pay attention to the kitchen and bathrooms over everything else. Even something as simple as a fresh coat of paint, updated faucets or a new countertop can help attract potential buyers and ensure a higher price for your home.
If you want to increase the value of your home even further, you can also consider adding an additional bathroom. This idea might seem far-fetched, but it will definitely amp up the interest of potential buyers.
2. Increases Your Home's Energy Efficiency
Looking to save water? Leaking faucets and dripping taps lead to loss of water. When you are remodeling your bathroom, you can use energy-efficient fixtures such as efficient showerheads and low-flow toilets.
Moreover, you can also change the lighting of your bathroom by opting for energy-efficient LED lights. These small changes will not only help protect the environment, but will also help you save up on your utility bills.
3. Improves Aesthetics
Many homeowners opt for remodeling mainly to spruce up the interior of the bathroom. A well-designed bathroom will be a treat for your eyes. Updated countertops, fixtures and fittings will give your bathroom a whole new look and feel. Moreover, you will also feel proud when you invite guests over!
4. Can Add More Space
Remodeling is the only way to make your bathroom more comfortable and to add more space. A cramped bathroom can be rather uncomfortable and suffocating. By remodeling your bathroom, you can choose an efficient and space-saving design that will ensure that you have plenty of space in your bathroom. You can either opt for reconstruction or just change the placement of the bathtub, sink, etc. for a better layout.
5. Improves Your Overall Health
Remodeling your bathroom can help improve your overall health. It has both psychological and physical benefits for you. Using old fixtures and fittings can cause you to fall sick over time. Moreover, the humidity and moisture within a bathroom promote the growth of mildew and mold. So, remodeling your bathroom and upgrading these features can reduce the chances of you falling sick.
These were just some of the benefits of remodeling your house. If you want to increase the value of your home and the quality of your life by opting for bathroom remodeling, get in touch with professionals now.
If you are looking for some stunning countertops and fixtures for your bathroom…