Choosing Kitchen Cabinet Hardware – Made Easy!
Planning a kitchen renovation project sounds daunting; choosing the perfect kitchen cabinet hardware is even scarier. You might often spend more time on the bigger things that you don't remember about the finishing touches till the very end. That's a common mistake we all usually tend to make.
However, your personalized renovation isn't truly complete without considering and planning for even the most seemingly insignificant elements. And for kitchens, one such factor is buying the ideal cabinet hardware that matches your preferences, budget, and overall aesthetics of the space. Choosing from the styles, finishes, and materials is another milestone to conquer.
If you're confused about picking the best decorative hardware for your kitchen cabinets, here's a guide especially for you! Below we list down five vital tips to help you decide what works for your kitchen the most.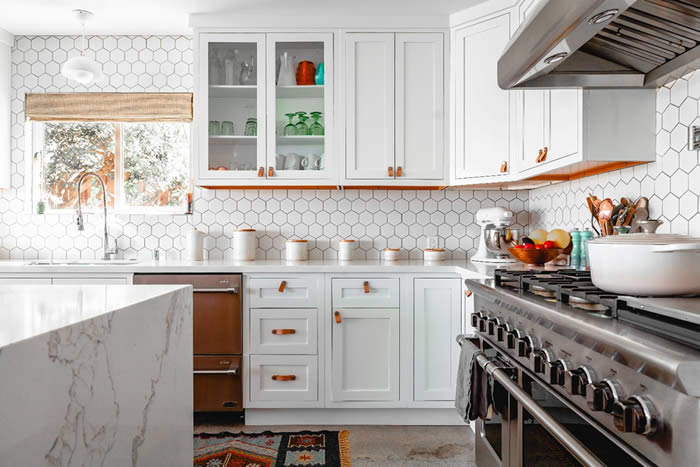 Go For Practicality
Comfortable hardware pays for a long time. You must get knobs and pulls that fit your hand and feel smooth to hold. There's no need to inflict pain on your fingers or use excessive force to pull the cabinet doors open.
Think Of the Size
You must check the overall kitchen space and the size of cabinets to select the ideal size of the hardware. After all, installing tiny knobs over huge cabinets doesn't sound appealing and sophisticated.
Be Careful About the Material
What material do you prefer, and does it match your kitchen? That's an essential thought to ponder upon. You can either go for metal alloys or brass ones with a lacquer coating that offers glossy and deluxe vibes. Stainless steel is durable, and if you're a fan of versatility, ceramic and crystal knobs seal deals as well.  
Hardware Style Matters
You must think of the final product and the overall grace of your kitchen. If you prefer an ultra-contemporary or love classic vintage- or maybe the serene and cozy looks. Discuss your preferences with hardware professionals and have them offer you the most optimal variety.
Consider the Budget
Buying kitchen cabinet hardware is fascinating. And when faced with several options, it can make you lose sight of your budget. Alas, your affordability is a crucial matter. Therefore, you must plan your finances for the hardware shopping and keep within the budget while getting something that matches your requirements.
Hire Experts To Guide You Best!
Is kitchen remodeling and choosing kitchen cabinet hardware challenging tasks? Not when you've got the assistance of professional interior decorators along the way. The Ultimate Cabinets & Interiors are one click away for the locals of SW Florida! We promise customer-oriented services as our experts offer customized solutions and make your kitchens look like the epitome of elegance- all within your budget. Call 239-270-5145 to schedule your appointment today.