Outdoor kitchens are fascinating and an increasingly popular addition to the architecture of modern homes. Not only do they offer additional open space, but they also have state-of-the-art cooking facilities, serving as the perfect space to entertain guests or to spend quality family time.
However, the problem with an outdoor kitchen is that it can be affected by a few uncontrollable factors such as the weather! So, the best option is – covering your outdoor kitchen.
Outdoor kitchens don't necessarily need to be covered, but it's always better to have certain precautions in place to prevent any mishaps from occurring.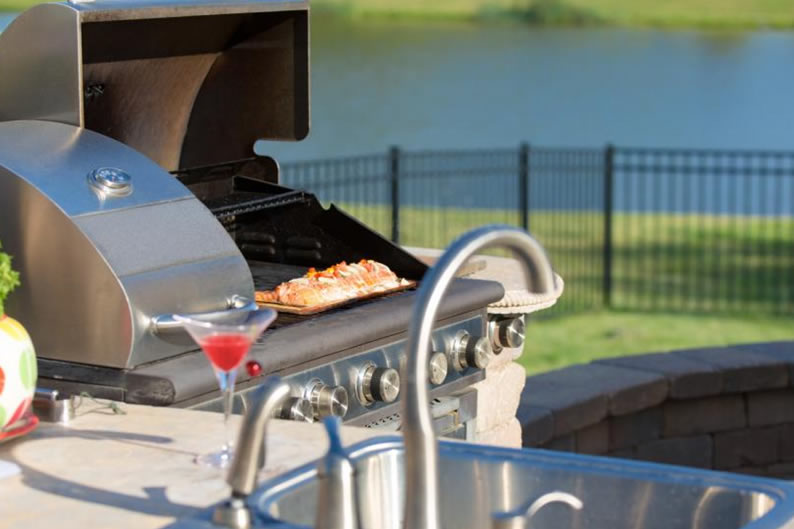 So, without further ado, here are a few reasons for you to cover your outdoor kitchen.
Serves As a Protection Layer from Environmental Elements
A covered outdoor kitchen with a canopy can help protect you, your guests, and your food from unexpected weather conditions. A wonderfully constructed pergola offers you shade on sunny days, preventing heat exhaustion and well, sunburns. Moreover, covered outdoor kitchens also give you shelter from high winds on super-breezy days. You don't need to be scared of an unexpected rain shower as an outdoor kitchen canopy will deter the rainwater, protecting you and your kitchen appliances.
The point is, a covered outdoor kitchen will help you enjoy your outdoor space in any type of weather, all year-round. Moreover, you can also consider hanging extra drapes or shades on the sides of your kitchen for some added protection against the weather conditions and unwanted insects or pests.
Helps Protect Your Furnishings
Whether outdoor or indoor, every kitchen is meant to be functional. For this purpose, it's natural that you will have to stock up your outdoor kitchen with proper furnishings and appliances. Some common furnishings in outdoor kitchens include a dining table with chairs, a stovetop, oven, griller, etc. Moreover, you can also set out some decorative items such as vases or rugs.
These furnishings can take a severe beating when exposed to the dastardly weather conditions for prolonged time periods. Since furnishing is rather expensive, you can't let the weather wreak havoc on your investment. Therefore, covering your outdoor kitchen can be an important part of safeguarding your money and furnishings.
Winding Up
Having an outdoor kitchen helps amplify the value of your property while providing you the unique opportunity to spend special time with your family and friends in an open space. However, these moments can easily be ruined by bad weather conditions. Luckily, with a covered outdoor kitchen you won't have to worry about the weather forecast anymore. Not only does it protect your kitchen from harsh weather conditions, making you feel safe, but it also contributes to the aesthetics of your space.
If you're looking for someone to create the perfect covering for your outdoor kitchen, contact us today.
We have multiple options and professional installers that will truly help amp up your outdoor kitchen.