Remodeling Trends for 2023 For Your Home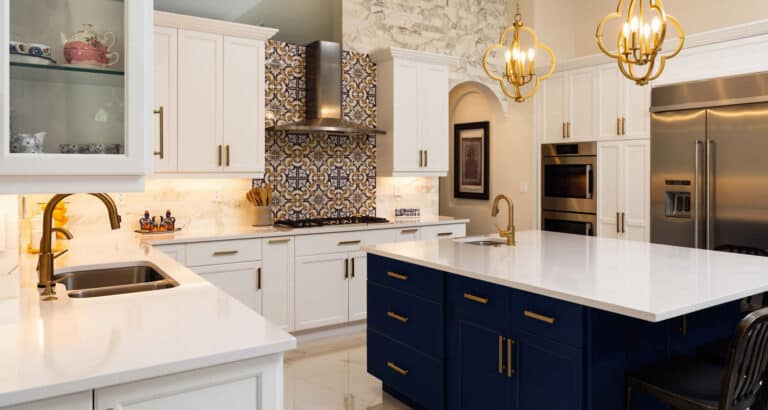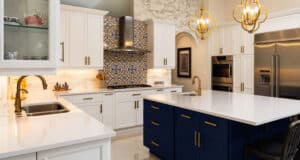 2023 is here, and with it comes the opportunity to update your home. Whether you're looking to make some minor updates or a full–scale renovation, there are plenty of emerging trends that you should consider. The latest remodeling trends for 2023 can help you keep current, adding value to your home!
Here
are
some
of
the
top
home
remod
eling
trends
for
20
23
:
1) Smart Home Technology – Smart home technology is becoming increasingly popular and can be used to control everything from lighting to HVAC systems. By integrating smart devices into your home remodel, you can create an automated space that's both comfortable and energy efficient.
2) Modern Finishes – From sleek metals to bold colors, modern finishes are taking center stage in home remodels for 2023. With this trend, homeowners are aiming for a streamlined look that emphasizes minimalism and clean lines.
3) Natural Elements – Natural elements such as wood accents, stone countertops, and green plants can add warmth and character to any space. Incorporating these materials into your remodel will help make your home feel more inviting while also creating a connection with nature.
4) Sustainable Design – As environmental awareness grows, sustainable design is becoming more popular in homes across the country. This trend focuses on using eco–friendly materials as well as energy–efficient appliances to reduce the carbon footprint of your home.
5) Multi–Purpose Spaces – Flexible living spaces are gaining traction in modern homes due to their versatility and convenience. Whether you're looking for an extra bedroom or a multi–purpose room where family members can work or relax together, transforming existing spaces into flexible areas is sure to be a big trend in 2023 remodels!
Need Help With Your Remodeling Project?
Contact Ultimate Cabinets & Interiors for a free consultation! We can implement the latest home remodeling trends of 2023 in your home!