Working with a small old kitchen can be uncomfortable, which is the case for many apartments and small homeowners. However, all hope is not lost. There are many ways you can give your kitchen a facelift while ensuring maximum storage space and efficiency.
Here are some of the ways you can modernize your kitchen.
1) Kill two birds with one stone with built-in shelves
While it might not cross everyone's mind, your kitchen is the perfect place to showcase your tastes and lifestyle. This could be done using your shelves to store as well as serve as decoration.
You can have built-in shelves in your kitchen showing off the best kitchenware you have, your most prized cookbooks, or a display of dinnerware passed down generations.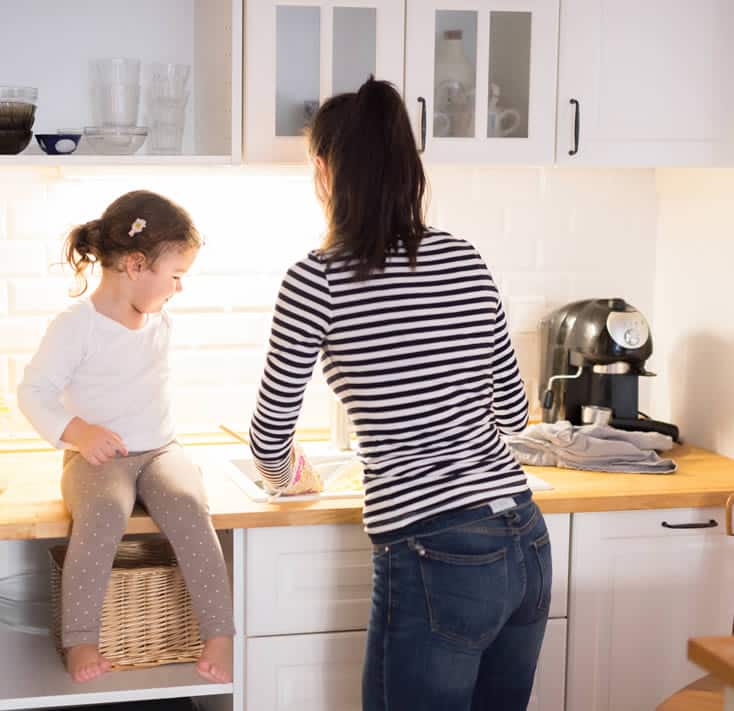 2) Update your metalwork
Old kitchens usually relied on wood and concrete. As with almost everything else, new materials are now available which allow you to implement modern designs. One way to do that is by updating the metalwork in your kitchen.
Metals that are popular for kitchen design include copper, stainless steel, matte aluminum, and brushed gold. Try these metals out in places such as your cabinets, drawers and pendant lighting for a mod look.
3) Repaint your kitchen
If you are on a budget but still want to overhaul your kitchen's look, painting your cabinetry or walls with an upbeat, more modern colors is one of the best options which is also easy on the wallet.
You will be surprised how well modern black works covering up outdated wood and faded cabinets from years gone by. Also, you can opt for vibrant colors such as red or green, which may give a sense of liveliness to your kitchen.
4) Redoing the lighting
When it comes to modernizing your kitchen, lighting plays a vital role which is why you need to make sure not to overlook it. Lighting provides that warm, inviting ambiance to your kitchen and makes it versatile for different times of the day. It is also essential for safety as dark areas of the kitchen can be a potential hazard.
If you have one conventional source of overhead lighting, try looking into pendant lighting in multiple areas, under the cabinet lighting for illuminated counters and chandeliers, which are all great ways to modernize lighting in your kitchen.
5) Mixing up the flooring
Whenever entering a kitchen, the first thing you do is look at the floor. Leave your linoleum or rolled vinyl flooring behind and adopt a more contemporary style – something more refined such as tile, stone, or wood, for that matter. This will improve the overall look of your kitchen and increase the value of your place as well.
You can also add a rug to your floor to mix things up nicely. This will be suitable for you especially if a repaint is out of the equation. Add a dash of color and personality to the place, and what's more, you can always switch them.
Bottom Line
It might seem challenging to make a small, old kitchen exciting again. However, by making correct decisions regarding the materials used, paintwork, flooring, lighting, and so on, you can make your cookhouse enjoyable again. Contact Ultimate Cabinets & Interiors for more info.