You should know how to choose a cabinet installer since the wrong choice can ruin your kitchen or bathroom remodeling project. On the contrary, the right choice for a cabinet installer will give you the kitchen or bathroom of your dreams.
Bathroom or kitchen remodeling is an exciting time for the entire household since it is a major home improvement project that will give a new look to your home. However, if not handled correctly, it can become a stressful experience. If something goes wrong, expensive rework may be necessary that will cost both time and money. Hence, you should rely on a trustworthy and experienced cabinet installer for reliable service.
A good cabinet installer will have years of experience and expertise installing all kinds of cabinets in all kinds of homes. Your chances of success are maximized with the services of such a cabinet installer. Here is how you choose the right cabinet installer for the job.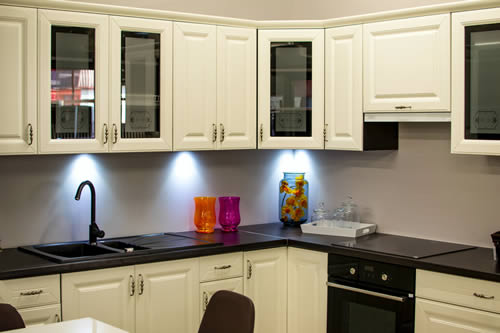 Choose Cabinet Installers with Experience
Professionals who have worked in the field for years know the ins and outs of their trade. The advantage of having an experienced cabinet installer on your side is that they will be able to pinpoint and mitigate a lot of problems before they transpire and grow into costly repair jobs. Thus there is a much lower risk of project overruns and extra costs.
It is also a good idea to choose a family-owned business for the job. Such persons take a lot of pride in their job and try to forge a great rapport with customers. They will give you the personal attention that you need and provide customized solutions.
Options
Since there are so many possible cabinet options for kitchens and bathrooms, you should not limit yourself just one brand. You should look for a cabinet installer who is offering several brands for your kitchen brands. You will likely find the right model, size and style that is best suited for your kitchen décor. There is also a better chance that it will be within your budget. Since experienced and expert cabinet installers have years of experience in the industry, they will know about brands that offer the right mix of quality and price for your project.
Cabinet Design Appointments
You need to arrange a free appointment with the cabinet installer to understand who you will be dealing with and what they are prepared to offer you. This is an opportunity to learn about the person who will be handling an important home improvement. It is somewhat like an interview.
After you the appointment is over, you should review it with a few simple questions. You should ask the contractor:
Were they friendly?
Were they willing to cooperate with you and answer all of your questions?
Are they confident about their plan for your project?
Your answer should be a firm 'yes' for all of these questions.
Looking for a cabinet installer with years of experience, full expertise and a long list of happy, loyal clients?