The windows are not just a functional staple of a house but rather an aesthetic feature that directly impacts the vibe of the room. An empty window is simply a blank canvas, so window treatments become necessary aspects of one.
These treatments include drapes, curtains, blinds, and valances. However, choosing window treatments that will match the entire ambiance of your bedroom, living room, or kitchen can be challenging. Fortunately, this window treatment buying guide will provide you with all the factors you should consider before making a purchase.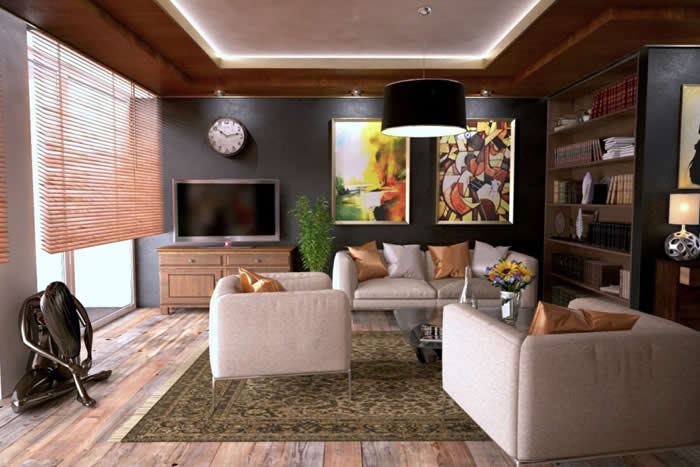 1. Look At the Window Itself and Determine Functionality
Before dabbling into the world of how to choose window treatments, it's essential that you first make an inventory of all the windows in your house that need dressing. Take note of their size, shape, and style. Then, determine how your window treatment will need to function, such as which direction you want to control. These typically include:
Up and down
Side to side
Tilting
2. How Much Shade and Privacy Do You Want?
There are several factors that might depend on how much shade and privacy you need from your windows; for example, how close your neighbors are, whether you live on the ground floor of a building, etc.
Based on the level of privacy you need, you can determine how much shade you want your window treatment to provide. You can get solar shades, sheer shades, or blackout shades, depending on your needs and preference.
3. How Often Do You Use the Window?
The amount of times you need to use your window will determine how much you have to open or close it. You will need to analyze this factor and choose window treatments because some are purely for decoration purposes. This means that if you have such dressing installed, you might not be able to use your windows as frequently.
If you regularly use your windows, you might benefit from the simple roller or solar shades mechanisms. They are easy to operate and are also sturdy and durable.
4. What Function Do You Want The Treatments To Provide?
Depending on the material and style of window treatments, some can prevent the shade from entering, be easy to handle and clean, or simply serve as a decoration and aesthetic piece. Determine this need, after which you will be better able to decide what finish you require.
5. What Is Your Budget?
The last factor to consider when choosing window treatments is your budget and affordability. The style of the dressing and material used will impact the overall cost of your window treatments. Determine how much you are willing to spend on dressing your windows and whether your budget is high, low, or moderate.
Final Words
Answering these questions before venturing into the market will help you get a clearer idea of what kind of window treatments you prefer and need for your home. We hope you found this window treatment buying guide useful. If you require professional help to take your house aesthetic to the next level through window treatments, or have any more questions, feel free to reach out to us at Ultimate Cabinets and Interiors!