It's not an easy task to find an experienced and reliable contractor for your upcoming home renovation. You want one who can do the job immaculately and on time, while at an affordable rate. Moreover, you want a home contractor who is well-liked in the industry, has years of experience, and is dependable.
Hence, finding one who checks all these boxes is difficult, to say the least. However, we're here to help make your job easier. Here are the top tips you can leverage in order to find the best home improvement, contractor.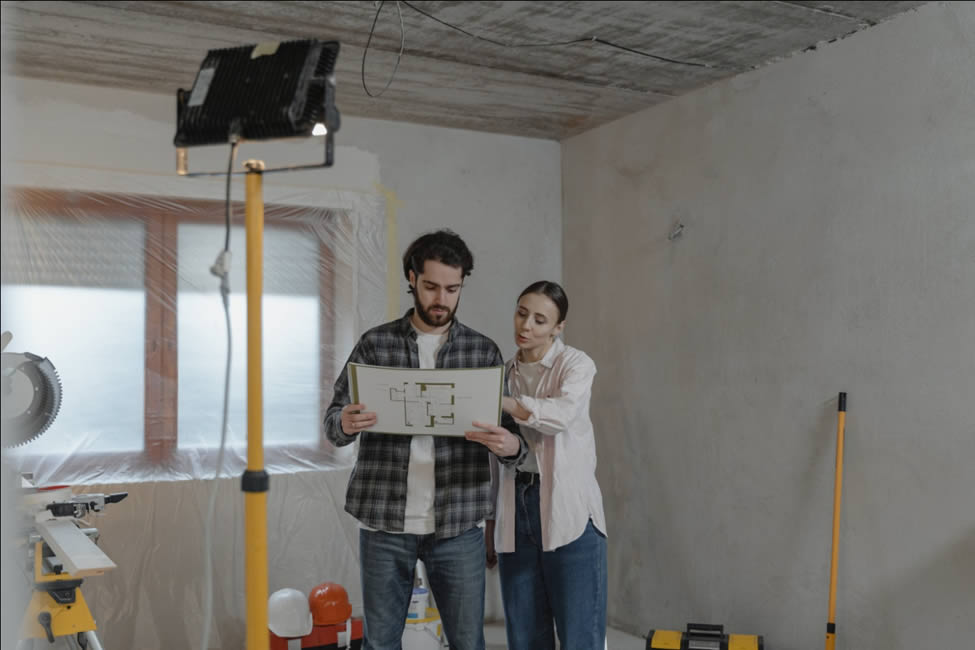 How to Find a Good Contractor
If you are looking for some guidance on finding the best home improvement contractor, perhaps these tips might be of help:
Clearly Define Your Home Improvement Project
This may be an obvious one, but homeowners need to make a well-defined list of home improvement tasks that need to be completed. When tasks come up during the middle of the improvement job, it can raise costs, extend deadlines, and much more.
Interview Multiple Contractors
Each contractor has a different approach, budget, and way of working. This is why you should interview multiple contractors to see which one is the best home improvement contractor for your specific project.
Ask for References
This is important to remember if you want to find a good contractor. It's best if you check with their organization, employees, and previous homeowners to see how good the contractor is at their job. Ask them about whether they did the job diligently, paid their employees on time, and how they left the worksite.
Check Reviews
Similarly, you should also check online for what other homeowners are saying about the contractors and their quality of work, workmanship, and quality of materials.
Ask for an Estimate
You should be transparent about the pricing from the get-go. Ask the contractors for an accurate estimate of how much they will take for the job, and be wary of those contractors that ask for full payment in advance.
Verify Their License
Another best practice on how to find a good contractor is to verify their license. Each contractor should have a state license that allows them to practice, so you should take a look at it and see if everything is up to date.
Build a Strong Contract
You should draw up a strong contract that contains details of the budget, all the tasks that need to be undertaken, timeline, and building materials needed. You should have everything mentioned clearly, in case any dispute arises in the future.
Final Words
Looking for the best home improvement contractors? Then look no further than Ultimate Cabinets & Interiors!
We offer affordable transformation and home remodeling services that add value to your house. With over thirty years of experience, we will surely provide you with the best quality of service. Visit our website for more information.