The kitchen is the heart of any home. It is the most frequented place in the house. Remodeling your kitchen is an expensive and time-demanding process. This makes it all the more difficult for you to decide whether your kitchen requires remodeling.
There are usually three cases in which homeowners decide to remodel their kitchen— they are planning to sell their home, their kitchen has become old and outdated or they simply want to create an aesthetically appealing workspace.
But before remodeling any place, homeowners wonder if it is worth it. In this article, we will discuss whether remodeling a kitchen is worth it.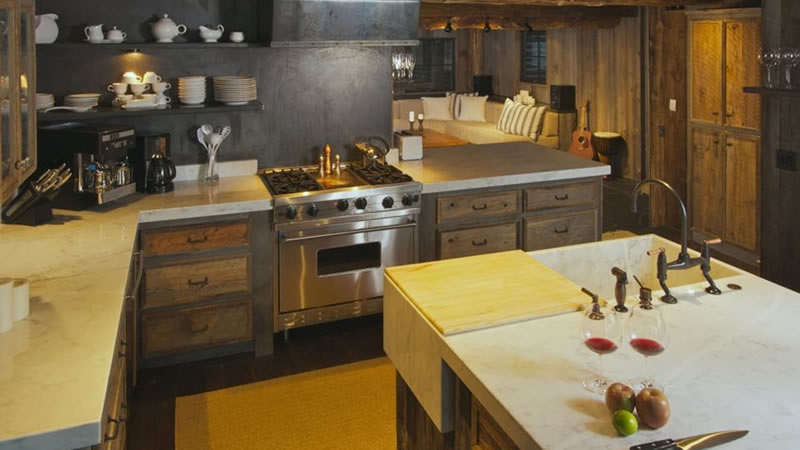 Conduct Home Improvement ROI
Remodeling your kitchen to up the value of your home can be a great idea. However, you can't expect your house's value to increase by the same amount of money that you spend on remodeling your kitchen. A renovated kitchen can help increase the value of your house by a certain percentage.
Another thing you need to remember is that kitchen remodeling can be quite expensive, especially if you renovate everything, including cabinets, countertops, flooring and other accessories. So, a remodeled kitchen will only help increase the value if you make sure to calculate the ROI (return on investment) before diving into it.
Trust a Professional Designer
Another factor that will help you decide if remodeling your kitchen is worth it is your designer. If you are planning to remodel your kitchen to make it more functional or more aesthetically pleasing, you should consider hiring a professional contractor. Since they have a vast experience in remodeling, they will be able to tell you whether or not you should opt for remodeling. For instance, if they suggest a proper plan and different ways to modify your kitchen to make it more functional, you might want to consider opting for remodeling.
Spend Where it Counts
Remodeling your kitchen will only be worth it if you evaluate all the aspects of your workspace that need to be worked on. For instance, a good contractor will encourage you to spend money on areas that will count. Instead of jumping into a complete renovation, try to focus on certain aspects of your kitchen that require some changes and can change the look of your entire kitchen.
For instance, you can just change the countertop, the sink or the flooring. You can even consider adding some lighting to brighten up the space. Moreover, one of the most integral factors is storage space and cabinets. A professional contractor will guide you regarding the perfect storage space, cabinets and hardware you can get to make your kitchen more functional.
Conclusion
If you want your kitchen remodeling to be worth it, set targets and calculate the ROI at the beginning of your remodeling project. But, most of all, focus on getting the right contractor who can help you figure out the best option for your kitchen!
If you are looking for some great options for cabinets or countertops for your kitchen…