10 Questions To Ask
Are you planning to revamp your closet space? Are you having problems deciding the ideal design for your space?
Well, don't worry! We know how important it is to have a well-designed and efficient closet space where you can fit in all your precious treasure! The design of your closet space largely relies on your needs, wants, and expectations. So, when remodeling a closet, there are a few important considerations you need to make and questions you need to have answers to.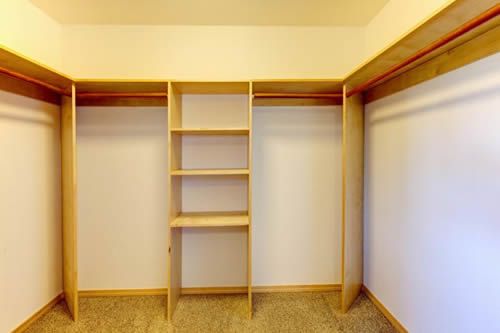 Without further ado, here are 10 main questions your designer might ask you when remodeling a closet.
1. What Are You Looking for In a Closet Space?
When remodeling your closet, the first thing you need to take into account is what you're searching for. Your closet space is supposed to be functional in general, but what other priorities do you have? Do you want a spacious closet or do you want to utilize as much space as possible?
2. What Kind of Closet Spaces Have You Used Before?
Are you happy with the current closet space you have and are just looking for an upgrade or do you want to give your closet a comprehensive makeover to better suit your needs? Maybe you could try out the design of a closet space you've used before!
3. What Plans Do You Have With Your Closet Space?
Your designer will be rather interested in knowing about the plans you have for your closet space. Will you keep the entire space all to yourself or will you be sharing it with someone? If you are going to be sharing your space with someone, your designer will have to take the other person's space needs into account as well.
4. What Are Your Closet Style And Storage Needs?
What kind of a closet system do you want? Are you more inclined towards hanging your clothes or do you prefer having them folded? You will have to tell your designer your closet storage needs for them to allot space accordingly.
5. How Big is the Closet Space?
It all comes down to the dimensions of your potential closet area. You will have to measure your space and inform your designer so that they can come up with the ideal closet solution that fits the space seamlessly, fulfilling all your needs. Moreover, you will also have to inform them about any doors or windows that might be an obstacle when it comes to utilizing the space.
6. What Is Your Budget?
Remodeling a closet eventually boils down to your budget. Regardless of what you're hoping to get, you will have to keep your budget in mind. You can give your designer an estimated range and ask them to design a closet that falls into your monetary bracket.
7. Are You Considering Other Companies?
Since remodeling a closet is an integral and expensive job, you want to ensure that you hire the best possible designer in terms of quality, service and rates. Your designer might ask you if you're considering other companies and will help you demystify the differences.
8. Are You Doing The Job Yourself Or Do You Want To Hire A Professional?
Your designer will definitely want to know whether you're planning to opt for a DIY or are going to hire a professional for the closet installation. If you're planning to hire a professional, your designer might even bring a reliable contractor along to carry out the closet installation.
9. Do You Have a Particular Timeline or Deadline in Mind?
Your closet designer will be more than interested to know about the timeline or deadline you have in mind to get the job done.
10. What Are Your Future Plans?
You will have to inform your designer about your future plans and needs. This will allow them to leave some space for future expansion or to add any additional elements to your closet system.
When revamping your closet space, make sure you prepare for these questions to avoid any miscommunications with your closet designer.
If you are looking for someone to design your dream closet space in Fort Myers…
CALL TODAY FOR A FREE ESTIMATE AT 239.270.5145