Differences of Plantation Shutters vs Regular Shutters
Your windows can have a subtle yet significant impact on the overall style of your room. This is why deciding how to dress them can be particularly important. Suppose you have decided to install shutters on your windows because of the aesthetic appeal and functionality benefits they provide. In that case, you might find it challenging to choose which shutters to buy.
The market is overflowing with a myriad of options, but the two most popular window shutters are plantation shutters and regular shutters. If you are confused about which to choose, you've come to the right place. This comparative analysis will provide you with all the information you need to make a better-informed decision and pick the right kind of type of window shutter for your home.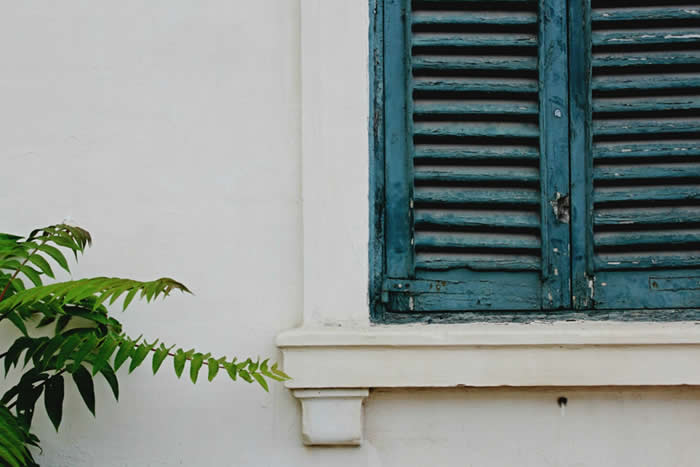 What Are Plantation Shutters?
These used to be quite popular in the countryside when they were invented. Moreover, they were also originally placed outside the windows. However, today, plantation shutters have more of a modern appeal. Now, they are placed on the interior of the windows.
Plantation shutters provide enhanced functionality because they let plenty of sunlight in when open. When closed, they provide adequate privacy and block out any lights.  They help make your room stylish and aesthetic because of their beautiful designs, and when closed, they can give the room a relaxing ambiance.
What Are Regular Shutters?
Regular shutters, also known as traditional shutters or colonial shutters, have been used for many decades. They were introduced during the pre-revolutionary era and have been used in homes for providing insulation through windows. Today, most of these shutters are found in houses that have a colonial or country-themed décor.
Difference Between Types of Window Shutters
Let's highlight some of the main differences between these types of window shutters:
1. Louvers
Both types of window shutters have removable louvers, but they differ in width and size. The plantation shutters have a wider louver, suitable for larger windows with distinct styles. However, regular shutters are smaller, hence suitable for smaller windows. Their compact size also makes them easier to install.
2. Material
Plantation shutters are typically made of wood, but they can also be made with synthetic materials. On the other hand, regular shutters are only available in wood material. However, both shutters can be available in several different colors and stains.
3. Application
Since the louver width sizes of the two window shutters are much different, how they can be used also have a contrast. The regular shutters can only be used for kitchen windows, bathroom windows, and generally homes with smaller windows. The plantation shutters can be used for average or large-sized windows, patio or backyard doors, and generally for homes with large windows or contemporary designs.
The Bottom Line
Window shutters are an integral part of the house because of their functionality, durability, and aesthetic appeal. However, choosing which types of window shutters would be more suitable for your home largely depends on the size of your windows and the overall style and design of your house.
If you require further guidance on window shutters or need assistance with installing these shutters, reach out to us at Ultimate Cabinets and Interiors. With our professional expertise and years of experience, rest assured we will get the job done perfectly!