Kitchen remodeling is neither cheap nor easy. The project entails a complete transformation of one of the most functional parts of your property. Kitchen remodeling is a complex project that requires plenty of skill and experience for good results. This calls for hiring the right contractor for the job.
Thus, you should know what to ask a kitchen remodeler before assigning them one of the biggest home improvement projects of all.
Are You Fully Insured and Licensed?
Having full insurance and a valid license is proof that you are talking to a responsible contractor who holds your interests dear. There is a lot that can go wrong during such a project even with the best of intentions. Thus, your contractor should be fully insured to protect you the customer against the financial fallout of any mishap. Insurance is a way of saying that you care.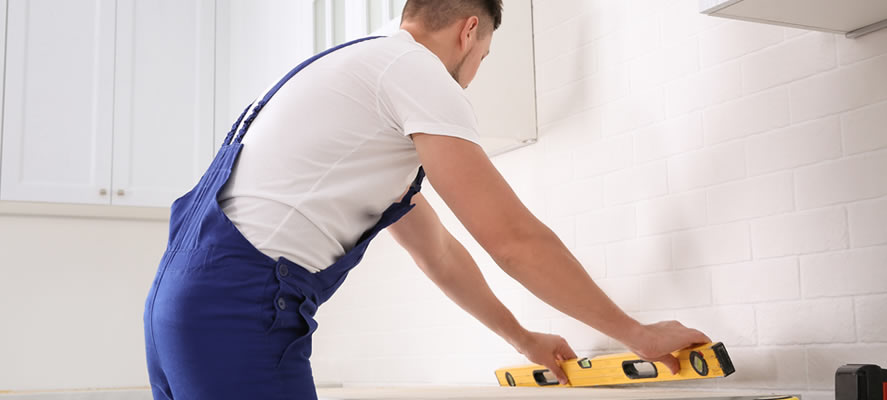 Check with your local government department to find out if your contractor is licensed and approved. Make sure that you ask for the certificate of insurance.
Getting Everything in Writing
Whether it is the detailed blueprint of your new kitchen or the new contract, make sure that you get down everything in writing. This will mitigate the risk of a disagreement and everything will be clear from the outset.
Request the contractor to create a detailed plan of what your new kitchen will look like. Your contractor should also provide a written list of prices, materials, and labor. There should be mention of who will undertake scheduling inspections and obtain permits. You should also agree in writing on any penalties that will apply should the project not be completed in time. There should also be a written agreement to withhold the final 10% of total payment until everything is completed according to the details mentioned in the contract.
Who Are Your Partners?
Your kitchen remodeler will be partnering with subcontractors like flooring technicians, painters, cabinet installers, and carpenters. Get a written list of professionals who will work on the kitchen remodeling project.
All subcontractors should be fully licensed and insured.
What Are Your Suggestions for the New Kitchen Design?
There should be open communication to make sure that everyone is on the same page. Everything will then go along smoothly without delay. You will also get exactly what you have in mind. Thus, your contractor should explain the materials, fixtures, lights, and other items that will suit your design. Your contractor should be attentive and open to feedback and suggestions from you.
The contractor should be willing to explain every query that you present. We believe in listening attentively to all customer requirements and clarifying all of them before starting the project. To provide value, we provide relevant suggestions drawing from our long experience and technical prowess. The customer has the final say.
We are more than happy to answer all queries and doubts for you have the right to know. Customers love our warm demeanor, friendly persona, and professional approach. Our aim is to build exactly what you want. We aspire to delight you by building the kitchen of your dreams in good time.
Searching for a trustworthy kitchen remodeler?