The words remodeling and renovation appear to be virtually synonymous, but there are major differences between them. For your home projects, you will need to know the difference between remodeling and renovation.
Differences Between Remodeling and Renovation
Remodeling basically implies making something afresh, that is, to remake something. Renovation implies restoring something to its original condition, meaning that it is largely considered as repairing.
The difference between remodeling and renovation can be summed up by one word: change. Remodeling is all about profound change. But, although renovation also involves change, it is not as dramatic. Thus, with kitchen remodeling, your kitchen will become radically different and unrecognizable but with renovation, the basic elements will not differ much, although the kitchen will look as good as it was freshly constructed.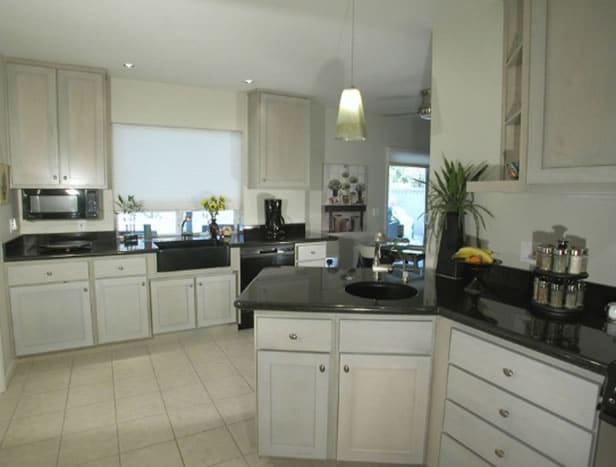 Thus, remodeling entails far more rework and reconstruction than renovation. This is an important factor to consider for your budget. If your budget permits and you are feeling adventurous, then you may opt for remodeling. But, if your budget is limited and/or you do not want to transform the basic layout and design, then a renovation may be better.
Residential Renovation
Renovate means to make something as good as new. Thus, if your kitchen is old, you might want to renovate it and you will thus, repaint cabinets, redo the plaster on the walls, replace lights and repair fixtures and fittings. As you can see it is more about restoration rather than making something completely new from scratch. You are basically building upon the original template without really changing the basics of the design. With kitchen renovation, you are restoring your kitchen to its original pristine condition using new upgrades.
Residential Remodeling
With residential remodeling projects, you are changing the fundamental design and structure. Thus, with kitchen remodeling, your newly remodeled kitchen will look very different from your original kitchen. And it's not just about new paint and other superficial change. With remodeling, the entire layout and design aspects (like kitchen islands, counters, cabinets, etc.) can dramatically change. Instead of restoring, you are making major changes to the design, décor and layout of your kitchen.
Likewise, if you are making a fresh floorplan for your home, you are not renovating. Instead, you are remodeling because the change is profound and the project involves far more than superficial changes.
As you can see, remodeling projects require far more work and investment. Thus, you should always consult with experts before venturing into a remodeling project.
Here is another difference. Remodeling could be a choice, but renovation is not. Every few years, you will have to renovate your home to keep your precious property in prime shape. Failing to do so could lead to catastrophic damage and erode the value of your expensive hard-earned property. Once again, you should get in touch with the experts for an optimum renovation schedule.
Bottom Line
If you are happy with your bathroom, kitchen and overall house design, then you may want to go for renovation to restore your aging house to its former glory.
But if you want a totally different look for your house, kitchens or bathrooms, then you may want to go for remodeling. Whatever you choose to remodel will be redesigned and reconstructed as per your desires.
What's the steps in remodeling?
Obviously careful planning of your available space and what you want to accomplish is number 1. In a kitchen for example, most people start at the top (cabinets) and countertops colors and styles, placement of appliances and last but not least, the flooring. In any kind of remodel, it's recommended to hire a reliable contractor to help you with this simply because they are the experts in remodeling and they will offer idea's that many people might not think of.
Is it worth it to remodel a bathroom?
An updated bathroom ads a lot of value to your home so if you're thinking of selling your home and your bathroom is outdated, it will not only help the value but help sell it faster as well. According to the National Association of the Remodeling Industry, a homeowner can recoup 50% or more of the cost to remodel.