Switching up your kitchen interior is always a welcome change. It can be refreshing and easily revamp the whole space without much hassle. However, the cumbersome part is always the planning stage.
After all, you have to figure out where to begin and what things you should consider in making it your ultimate dream kitchen. Furthermore, we decided that we can surely help you out by listing down the five essential things you should consider when planning your dream kitchen.
Let's get started, shall we?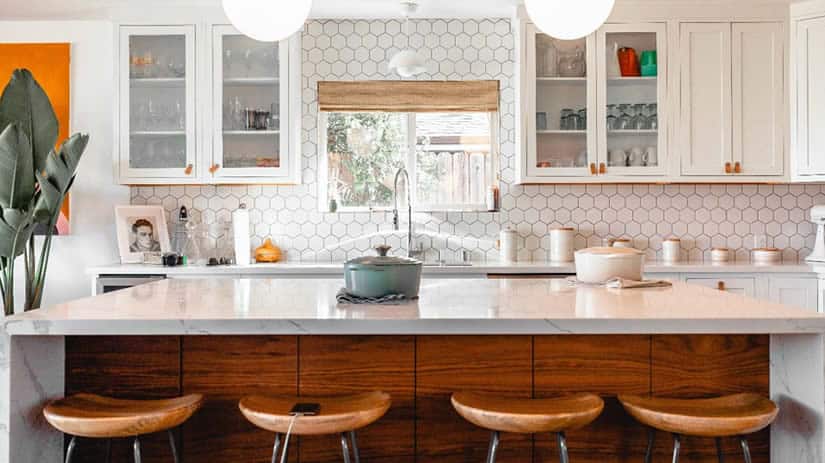 Planning Your Dream Kitchen
1) Layout
Always keep the layout in mind. If you don't want to change your existing layout, make a mental note of it. Otherwise, be sure to start by getting some layout ideas sorted.
2) Kitchen Cabinets
What is a kitchen without kitchen cabinets? So next, you need to plan what type of kitchen cabinets you want. Decide on the material, finishing, and style.
3) Color Scheme
If you are planning your dream kitchen, you would obviously have a color scheme in mind. Try to simplify your choice by sticking to a singular color palette. For example, pastels.
4) Thematic Design
Finalize the theme and design of the kitchen that you would like to have—for instance, a bohemian-style kitchen, an outdoorsy, natural-style kitchen, etc.
5) Lighting
Lastly, never disregard good lighting, especially for the kitchen. Decide where you want the central lighting source to be placed and other individual lighting sources spread across the kitchen layout.
In Conclusion,
Planning for your dream kitchen would not be such a hassle if you actually plan ahead and know exactly how you want things to be. Moreover, professional guidance and advisory input from an experienced kitchen interior service provider is always a great idea.
In fact, if you let Ultimate Cabinets & Interiors take care of doing your dream kitchen for you, you'll be promised exceptional quality, satisfaction, and attention to detail, all within a reasonable price range. So what are you waiting for? Call us today to get started!