Window treatments are an essential and integral part of your home interior. They determine the amount of light that can come in, in addition to establishing a specific look and feel of your room. There are various window treatments that are available in different styles, colors, and fabrics. Moreover, they also come in contrasting textures and modern hues that create unexpected yet brilliantly aesthetic combinations.
Both minimalistic and flashy designs are a popular window treatment choice today. Your choice majorly depends on the existing interior of your home and the kind of ambiance you're aiming to create.
Here are some of the most popular window treatment styles you can opt for in 2020.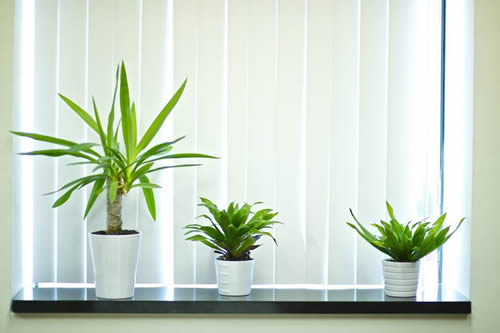 Lightweight Window Treatment Styles
One of the best, most convenient and cool type of window treatment you can opt for is super-lightweight window treatments. If your home is based on an open floor plan, you should create a more light and flexible space that offers great outdoor views.
To create an open and inviting atmosphere in addition to letting more light in, lightweight window treatments are the best solution. Some of the options include light and breezy curtains without any sheers or blinds. You can also throw in a fancy curtain rod to accentuate the overall décor.
Colored Window Treatments
If you're looking to add a splash of color to your oh-so-plain interior, the best choice for you would be colored window treatments! Available in a variety of colors, textures, and fabrics, you can get some eye-catching curtains for your room. If your room's décor is neutral, you can use bright, coastal-inspired colors to accentuate the feel of the room and make it more aesthetic.
Shutters
Shutters are the most popular type of category in blind products. Not only do they offer a classic look and feel, but they deliver the means to have the utmost privacy. However, shutters can often make your room appear cold and stark. So, for this reason, you can soften the look of the shutters by adding drapes and curtains.
Woven Wood Shades
Another type of window treatment that has made a comeback this year is woven wood shades. You can give your room a casual and textured look by incorporating super-cool and simple woven wood shades made out of bamboo or rattan. You will have a variety of weaves and colors to choose from if you opt for this type of window treatment. Moreover, if you want to give your room a more traditional look, you can use a contrasting binding tape.
One thing you need to bear in mind is that these woven shades can be see-through. So, if you don't want to add a liner to completely block out all light, you can install curtains over the shades for privacy.
High-Tech Window Treatments
If you're into modern looks combined with tech, then the best choice for you would be to pick motorized curtains and blinds. This will be one of the most-exciting electronic additions you can make to your home.
Almost all these window treatments can be controlled via your smartphone, remote control, and other artificial intelligence systems.
These were just a few window treatments that are in style in 2020. You can choose any one of them depending on the interior and setting of your home!
If you are looking for someone to install window treatments in Fort Myers…
CONTACT ULTIMATE CABINETS & INTERIORS AT 239.270.5145