A kitchen remodel can be a daunting challenge at first. Before you embark on such a project, it's necessary to make the necessary preparations. This can be done by creating a kitchen remodel checklist that guides you through the different stages of the remodeling process. Here's is a brief checklist that can make your job easy.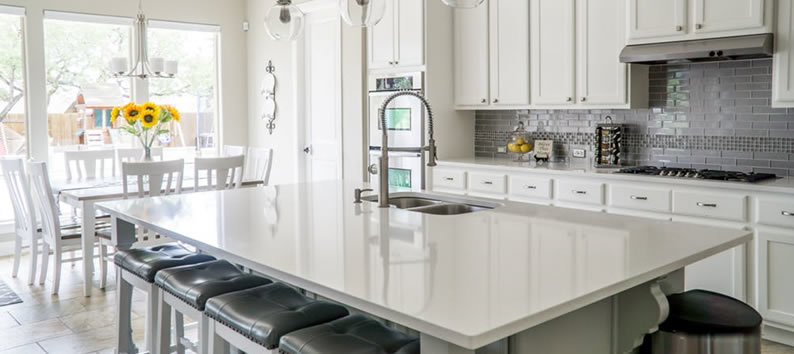 1. Kitchen Layout
Consider the cook before designing the layout. For single cooks, a classy corridor kitchen design is uncluttered and productive. However, don't go for this layout if you don't live alone.
For a busier kitchen, you can choose a G-shaped, U-shaped, or L-shaped layout. For instance, the L-shaped model offers maximum counter space, which is ideal for a family.
2. Windows and Doors
Do you want functional windows and doors or are you happy with the decorative ones? Replacing the existing doors is complicated. You could install a patio door in place of the regular door entry way. Those who have an inner doorway can go with French or folding doors.
Coming to the windows – get the modern, energy-efficient models and consider insulation, panes, blinds, and shades.
3. Storage Considerations
Your kitchen storage depends on your lifestyle. If you are concerned about the budget, rearranging the cabinets can produce considerable space. Put effort into converting the prior unused space into a usable one.
If you have a higher budget, options include pull out bins, tilt-out bins, and pull out units. There is a wide range of drawer organizers and cabinets to choose from.
4. Cabinets
Kitchen cabinets play a pivotal role in defining your personal taste. Don't underestimate their importance just because they are just storage units; they shape the kitchen's complete environment.
When it comes to cabinets, make sure that their construction quality is top-notch; it certainly pays dividends in the long run. In terms of efficiency and availability, purchase stock cabinets.
Similarly, there's also the option to pick semi-custom cabinets; they offer greater freedom in terms of finishes, sizes, and styles.
5. Appliances
The planning for kitchen appliances and storage should go hand-in-hand. Also, look into your layout's electrical system. Choose larger appliances based on your family's requirements. Most importantly, focus on function over design. Review the practicality of different microwaves, freestanding cook-tops, and refrigerators.
Final Thoughts
By now, you are well aware that kitchen remodeling is more complex than it seems. Other than the points mentioned above, you have also to consider your electrical, plumbing, heating and cooling system. Therefore, a better strategy is to give us a call for affordable kitchen remodeling service in Fort Myers. With our help, you will get your dream kitchen soon.
CALL ULTIMATE CABINETS & INTERIORS @ 239.270.5145