Remodeling can be an arduous and expensive undertaking. Since you will be investing a fair amount of cash, you should know "why should I remodel my home?"
Improved Sales Opportunity
Home remodeling can vastly improve the aesthetics and functionality of your property. Thus, you can demand a premium when selling your home. You can also expect to sell your home faster with home remodeling.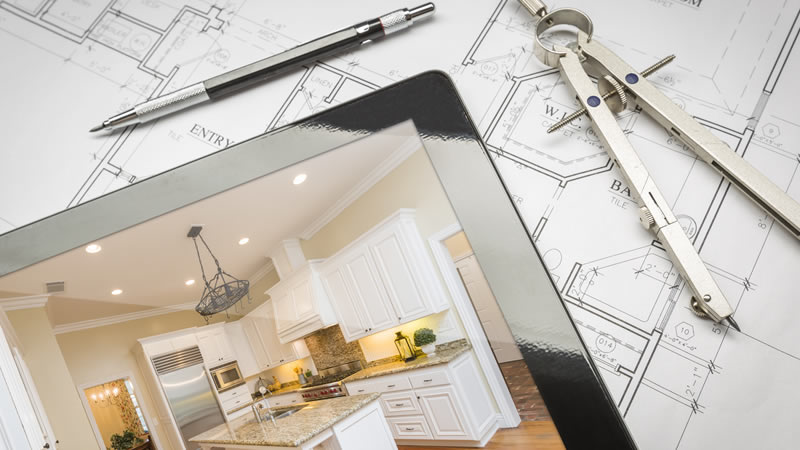 Retirement Planning
Home remodeling is vital to planning for retirement. As your age of retirement approaches, you should bedeck your property with senior-friendly amenities so that you can enjoy safety and convenience during your golden years. Lifts and easy step-in bathtubs are certain features that should be a part of all retirement homes.
Energy Efficiency
You can save on energy bills by enhancing and augmenting the energy efficiency of your property. Energy-efficient windows and insulation can save you a lot of money each year on heating and air conditioning.
Better Kitchens
The kitchen is more than just another place for chores. If you have a small kitchen, you may want to expand it and add features like a kitchen island or a brand new countertop of engineered quartz.
The kitchen is where certain family members will be spending a lot of time preparing culinary delights regularly for the family.
Kitchens have changed into places where friends and family can gather to socialize and enjoy leisure time while cooking. Thus, it makes sense to upgrade your kitchen so that it can easily accommodate friends and family alike for heartwarming and wonderful culinary experiences.
Modernized Bathrooms
You may want to transform the shower area, add a feature-rich luxury bathtub, or even a Jacuzzi. You may want to install a brand new tile floor and backsplash. There are so many ways that you can improve your bathroom with a home remodeling project.
Pride
Do you feel diffident calling friends and relatives over because of a ludicrously outdated house? Do you feel embarrassed about hideous bathrooms, a small kitchen, a dilapidated porch, and other property problems?
The house remodeling project can restore your pride. So if you chose the cheapest options for building your property owing to tight finances, you can always augment and enhance your property later on with a house remodeling project when you are financially stronger.
You won't Be Changing Locations
If you are certain that you will be staying where you are well into the future, then it makes little sense to put off remodeling if you can afford it.
A nicely done home remodeling project can give you the fantastic home that you always dreamed of.
Better Use of Your Real Estate
You can make better use of your precious real estate with home remodeling. For instance, you can convert the basement or attic into a fully functional living space. Or you can install a fire pit and an outdoor kitchen to make every weekend a fun-filled picnic. You can enjoy barbecue parties and alfresco cookouts this way in the comfort of your own property.
Interested in home remodeling? You need trusted experts with years of experience to do it right.